NEWS/EVENTS
---
BACK
LIVE Sign. brings the autographs of celebrities directly to their fans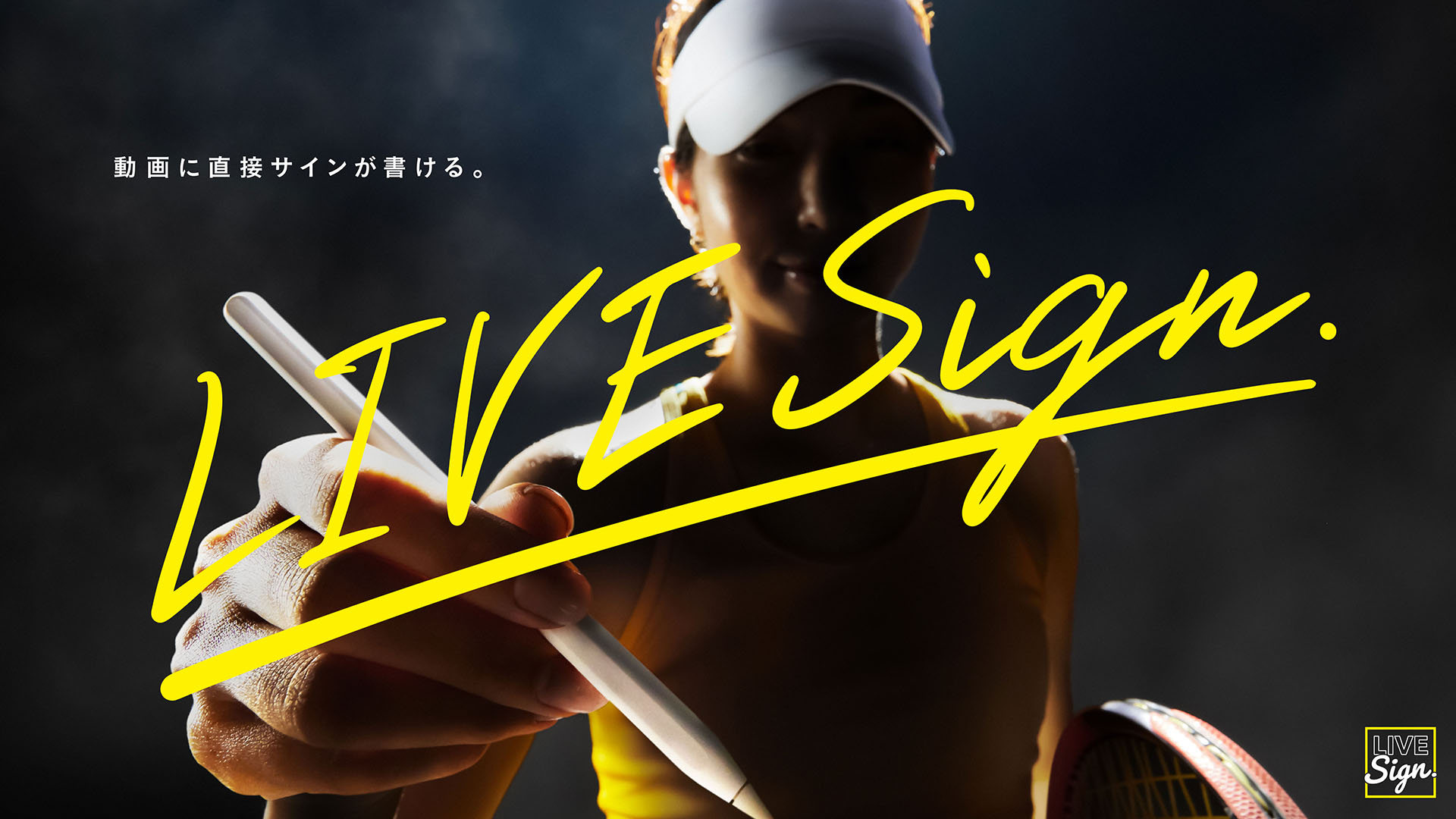 Dentsu's new service "LIVE Sign." is an innovative tool that can be used at concerts, live performances, theatres, and sports events to increase the engagement between celebrities and fans, where the pandemic has made it impossible for them to interact.
The tool allows athletes and artists to sign their autographs on tablets and instantly combine them with video content to deliver to their fans. It can also be connected to streaming tools to broadcast the content in real time.
BASDDRUM's Keita Kuroki and Qanta Shimizu were in charge of the technical direction and application development for this project.
ALL NEWS