NEWS/EVENTS
---
BACK
BD appears on 9-hour program on J-WAVE from 9:00 a.m. on Thursday, September 23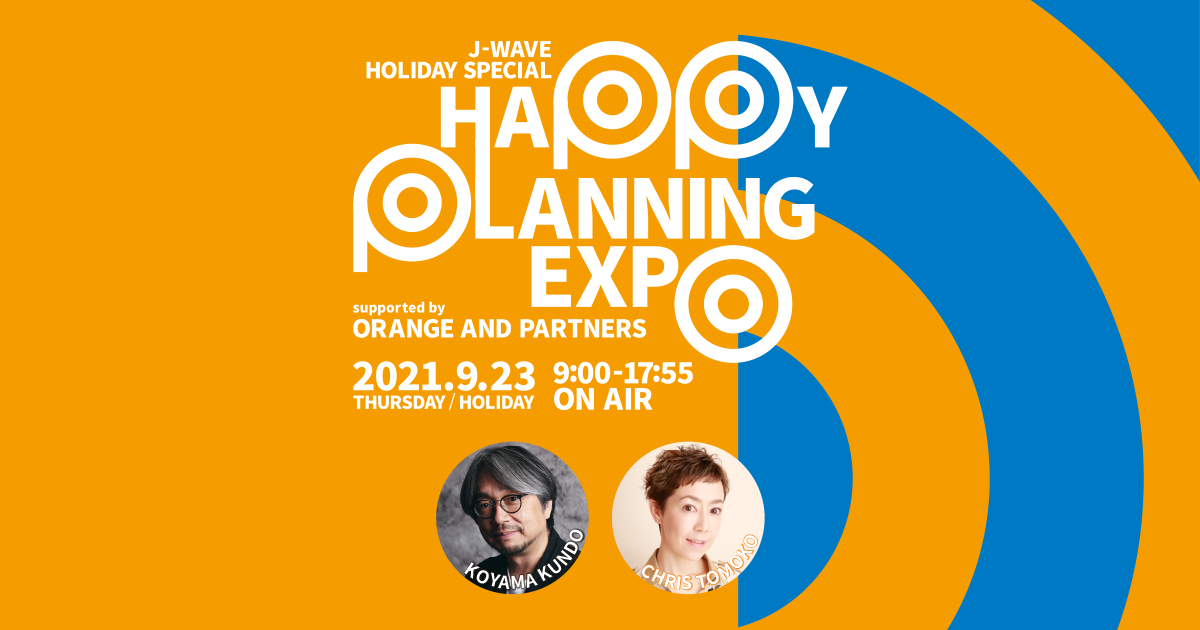 Our technical directors will appear on the special program "J-WAVE HOLIDAY SPECIAL HAPPY PLANNING EXPO supported by ORANGE AND PARTNERS".
The theme of the show is "Listening Expo," where you can find hints for planning to create happiness. With all the inconveniences happening around the world and the increasing value of "planning" to break through them, we are going to bring you a lot of challenges that must be completed during the 9-hour live broadcast.
We are going to attempt to develop a "HAPPY CLOCK" project planned by Orange and Partners two weeks ago. Please visit the web page of "HAPPY CLOCK", a clock that collects everyone's small happy plans, and write down "your small happy plans " for September 23.
During the program, our technical directors will also hold an "Idea Marathon" where they will accept ideas online and try to realize them with the power of digital technology. The theme for submissions is "a project that will make the world a little richer or make someone else happy." If you have an idea, please join us via the Zoom link below, or submit it via the comments section of YouTube Live.
■ J-WAVE HOLIDAY SPECIAL HAPPY PLANNING EXPO supported by ORANGE AND PARTNERS
Broadcast time and date: Thursday, September 23 at 9:00-17:55
https://www.j-wave.co.jp/holiday/20210923/
■ HAPPY CLOCK (prototype)
■ Idea Marathon (23 September at 9:00-17:55)
If you have an idea, visit here: https://us02web.zoom.us/j/81443819140
YouTube Live streaming at: https://youtu.be/vmEZOZzni6g
ALL NEWS