WORK
---
BACK
Amakusa Dive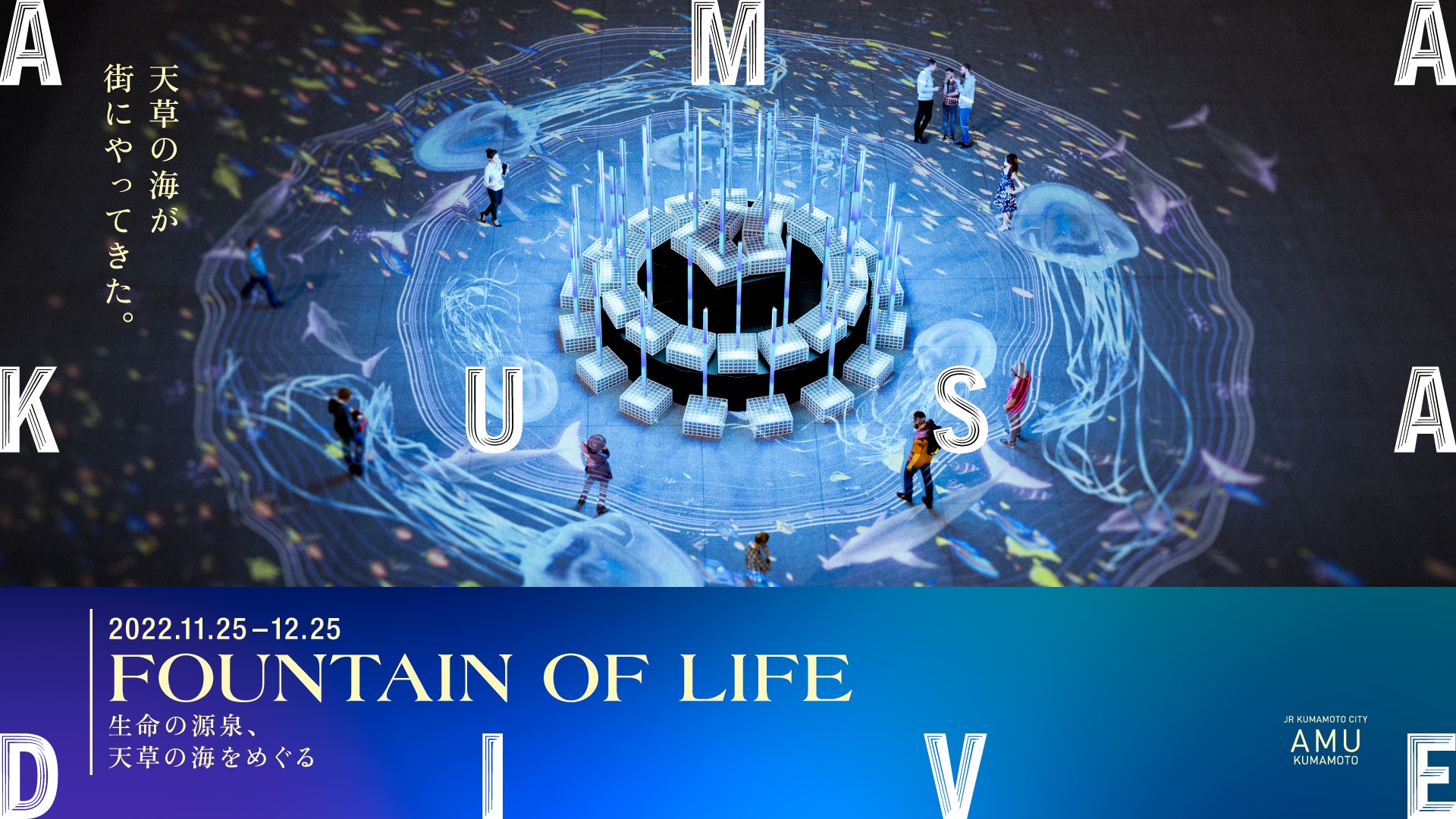 OVERVIEW
Spectacular entertainment shows for the holiday season, held over six weeks in front of JR Kumamoto station.
The theme of the first show was "Fountain of Life".
The Amakusa sea and its inhabitants appear from a 6-meter-diameter water fountain-shaped LED object that resembles a natural spring. The plaza in front of the station was used as a canvas for the projection mapping of a 600 square meter expanse where visitors could enjoy the play of the creatures and the changing scenery.
The second show titled "Sea Quencer," is on the theme of sea instruments.
When visitors touch the sea waves generated by the fountain-shaped LED object in the center of the plaza, Amakusa's creatures instantly appear and play a variety of sounds. The creatures and sounds change in accordance with the chord progression of the music playing at the venue, creating different expressions.
RESPONSIBILITIES
BASSDRUM was asked to provide technical direction for projection mapping with interactive elements, which is different from the regular projection mapping that is done there throughout the year.
The permanent projection mapping system, built in 2021, is installed in the station plaza with a combination of a mirror device with a freely adjustable projection range and a very large 4K projector with 37,500 lumens.
We built a new interactive projection mapping system on top of this permanent system, which is unique in the world, and expanded to be able to control the projector as well as direct and control the giant objects lined with LED tubes.
Together with the tech director of the agency, Party, we were responsible for the development and technical direction of a total of three aspects for live events, including one that generates images in accordance with the sound, and another that changes sound and images in accordance with the user's movement and position.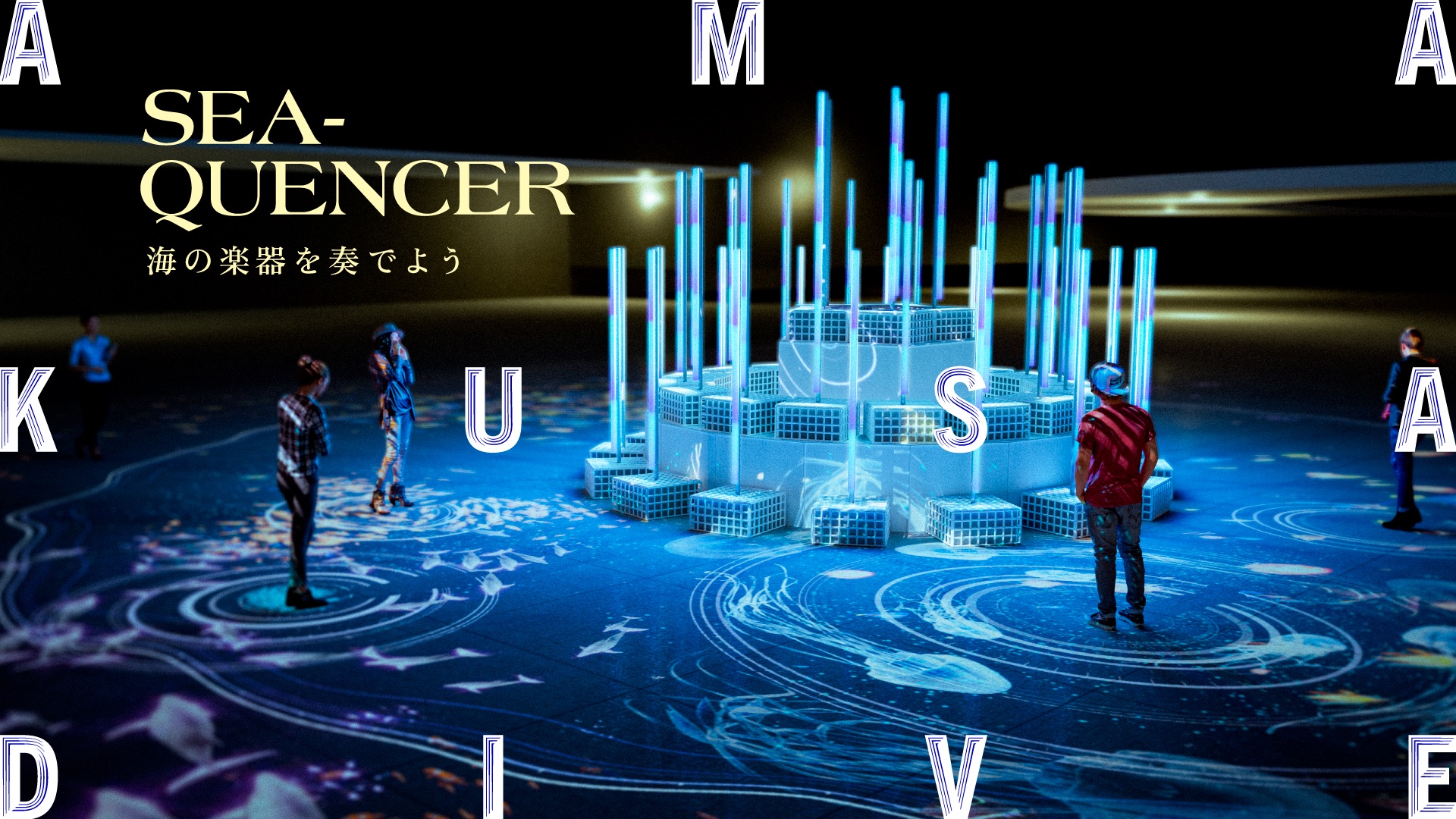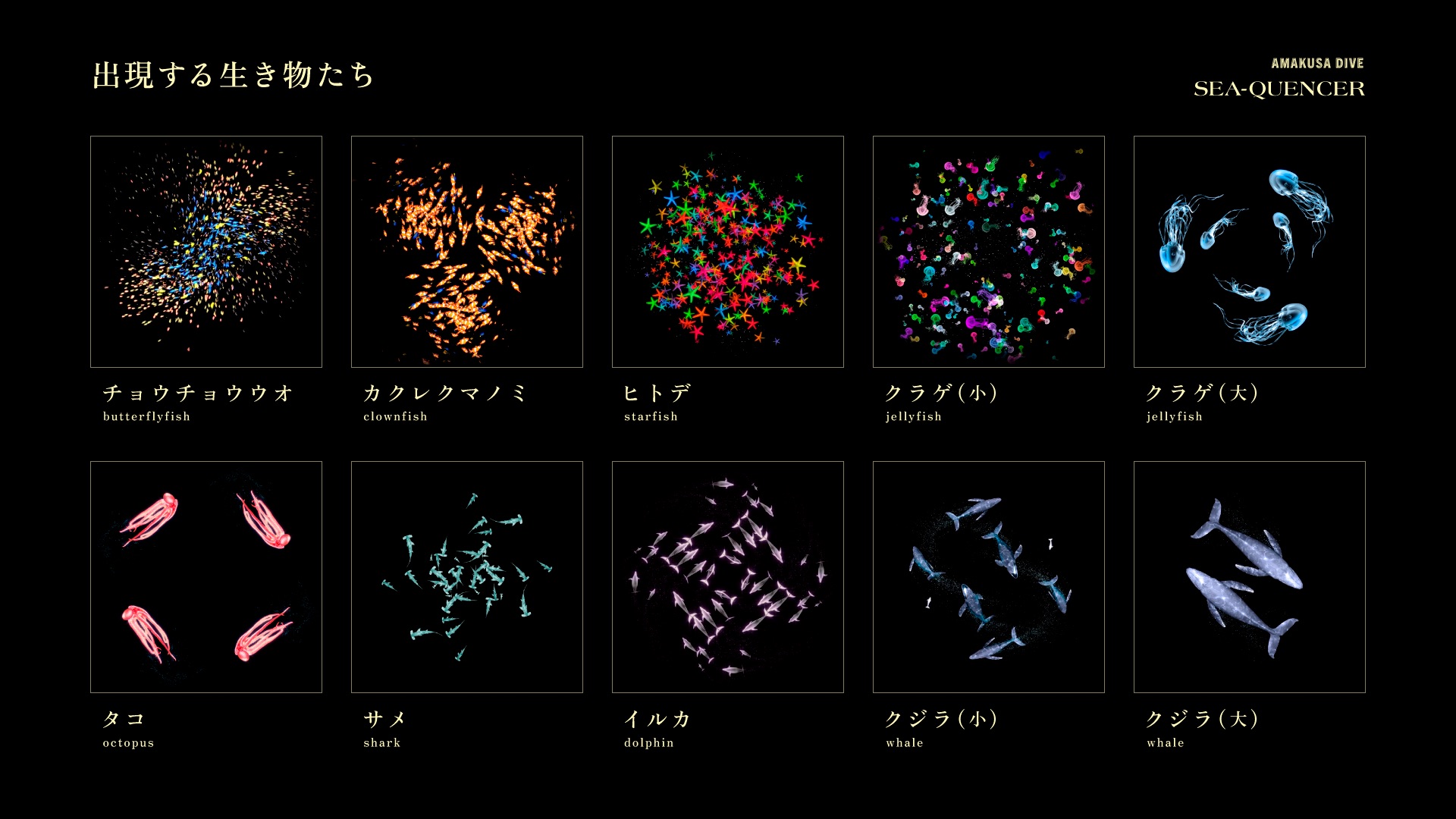 THE CLIENT AND OUR TEAM
Client:

JR Kumamoto City Co., Ltd.

Agency:

Party Inc.

Tech Directors:

Kazunari Takashima / Ken Murayama / Toyoshi Morioka

Programmer:

Hisayoshi Hayashi
ALL WORKS