WORK
---
BACK
Do-Re-Mi-Fa Collection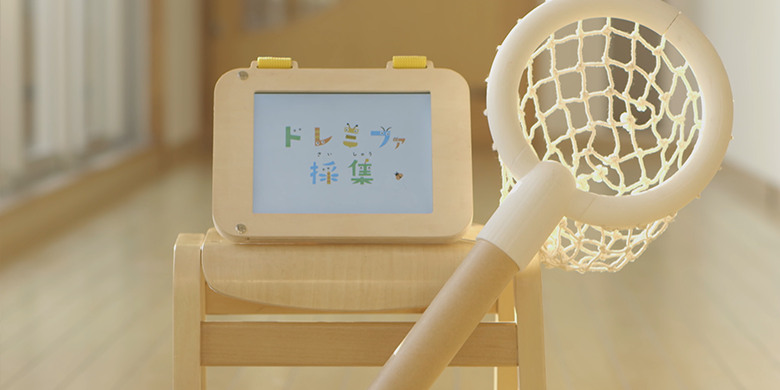 OVERVIEW
A collaborative product by Coconoe inc. and Button inc..
When you collect a sound bug with a special butterfly net, the bug in the insect cage makes a single sound. As you continue to collect more bugs, they start to play music.
RESPONSIBILITIES
Through research & development of various materials and elemental technologies, we were in charge of making hardware and the whole electronic work including a butterfly net and contributed to the development of hardware that can be used for general purposes.
THE CLIENTS OUR TEAM
Clients:

coconoe / BUTTON INC.

Tech Director:

Ryuki Nagahora
ALL WORKS