WORK
---
BACK
I Said Cool, You Said…What?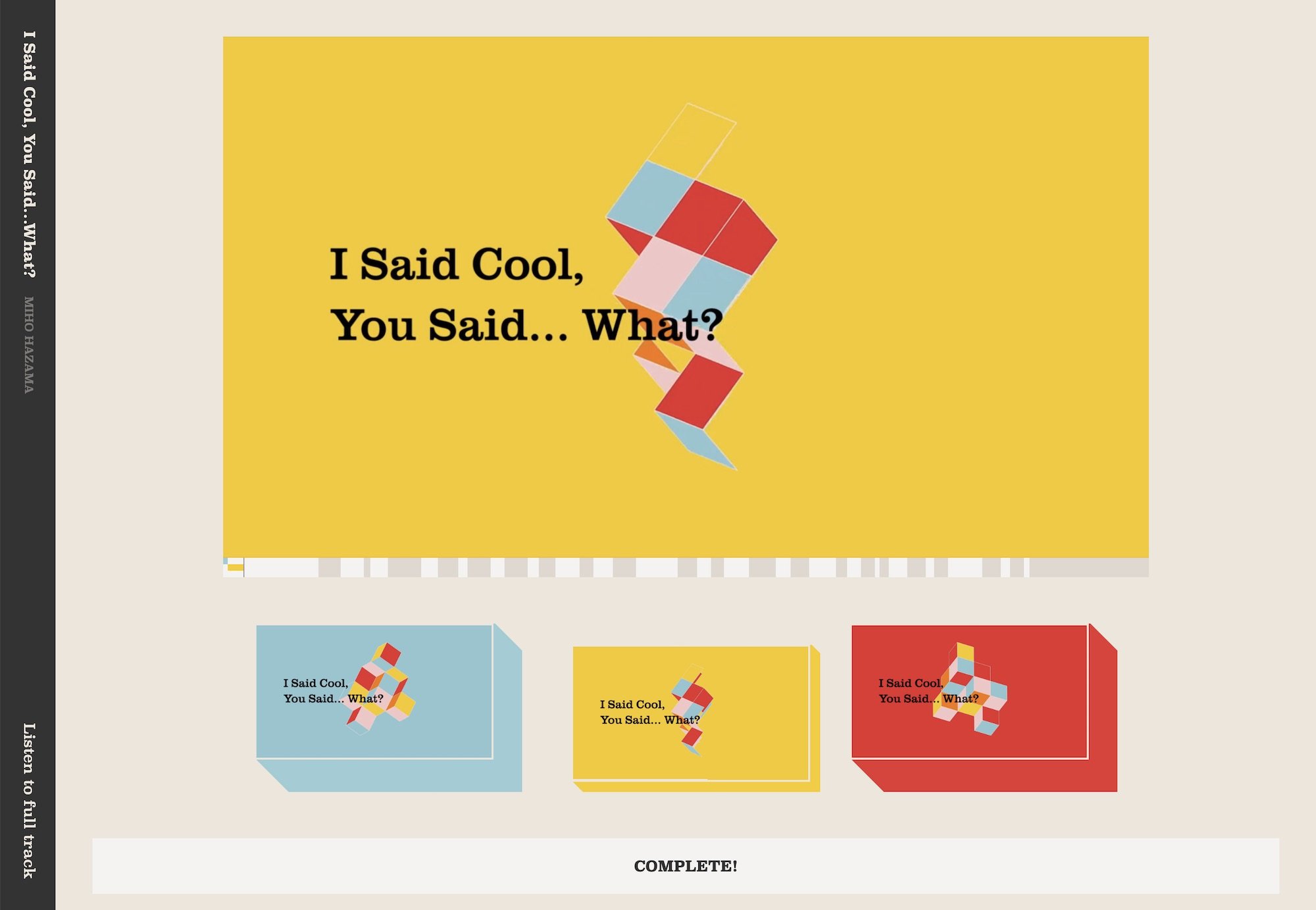 OVERVIEW
Miho Hazama, a jazz composer who is the principal conductor of the Danish Radio Big Band, toured three cities (Copenhagen, New York, and Tokyo) to complete her album "Imaginary Visions", which includes the song "I Said Cool, You Said... What?". This is an interactive music video for the song.
It was the artist's wish that viewers could enjoy the music while getting a glimpse of each city. The video can be switched between images from the three cities as if the viewer were the director, to create an original music video.
RESPONSIBILITES
We selected the infrastructure and streaming method to provide a smooth synchronous switching experience, and verified the feasibility and user experience from the planning stage through several stages of prototype development.
We researched technology implementations that needed to be verified derived from the experience, including the specification and construction of the compositing system for the edited video in the backend. We also worked to bring the comprehensive multi-camera streaming system down to a level where it could eventually be widely deployed as a service, rather than a one-off piece of content.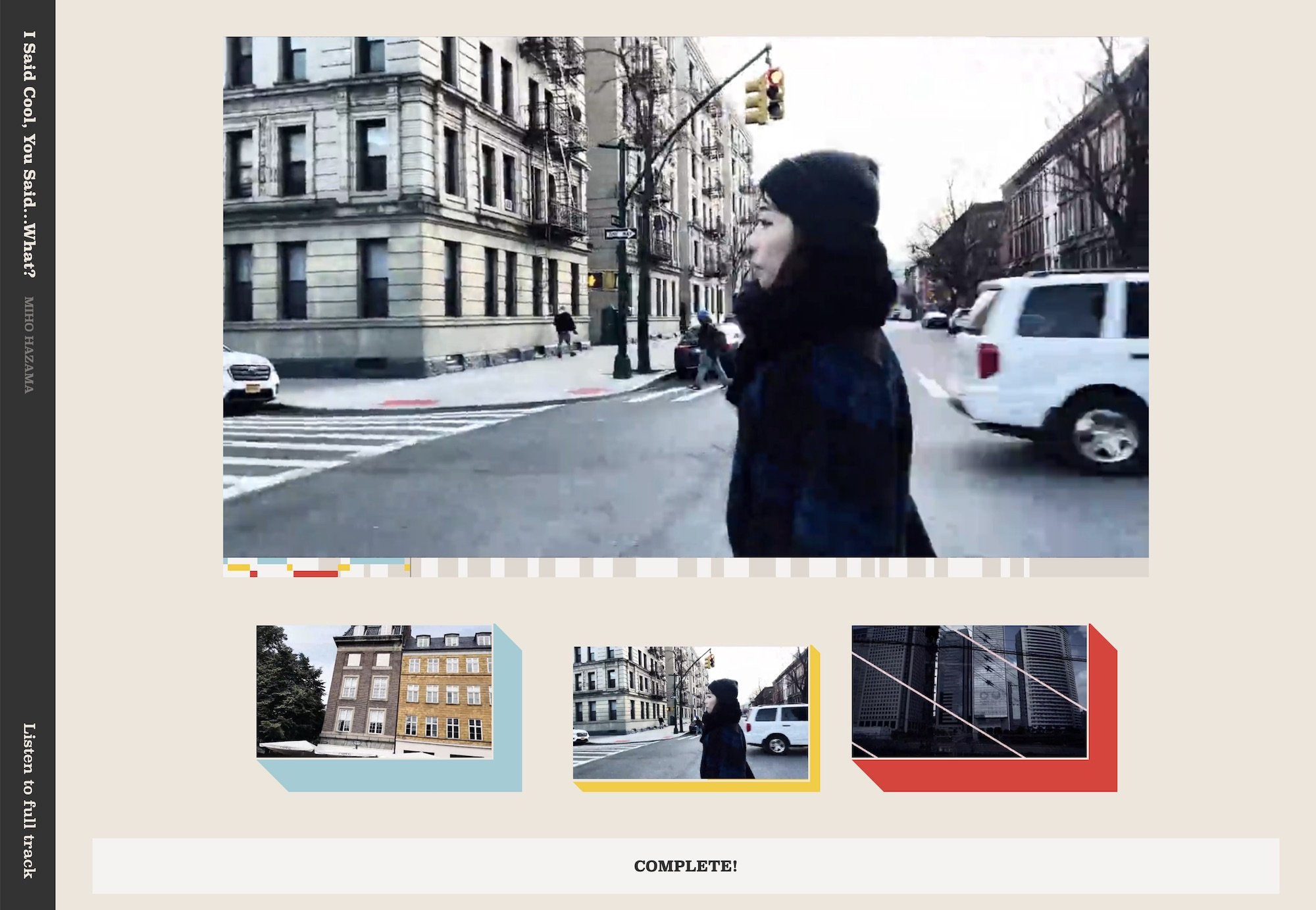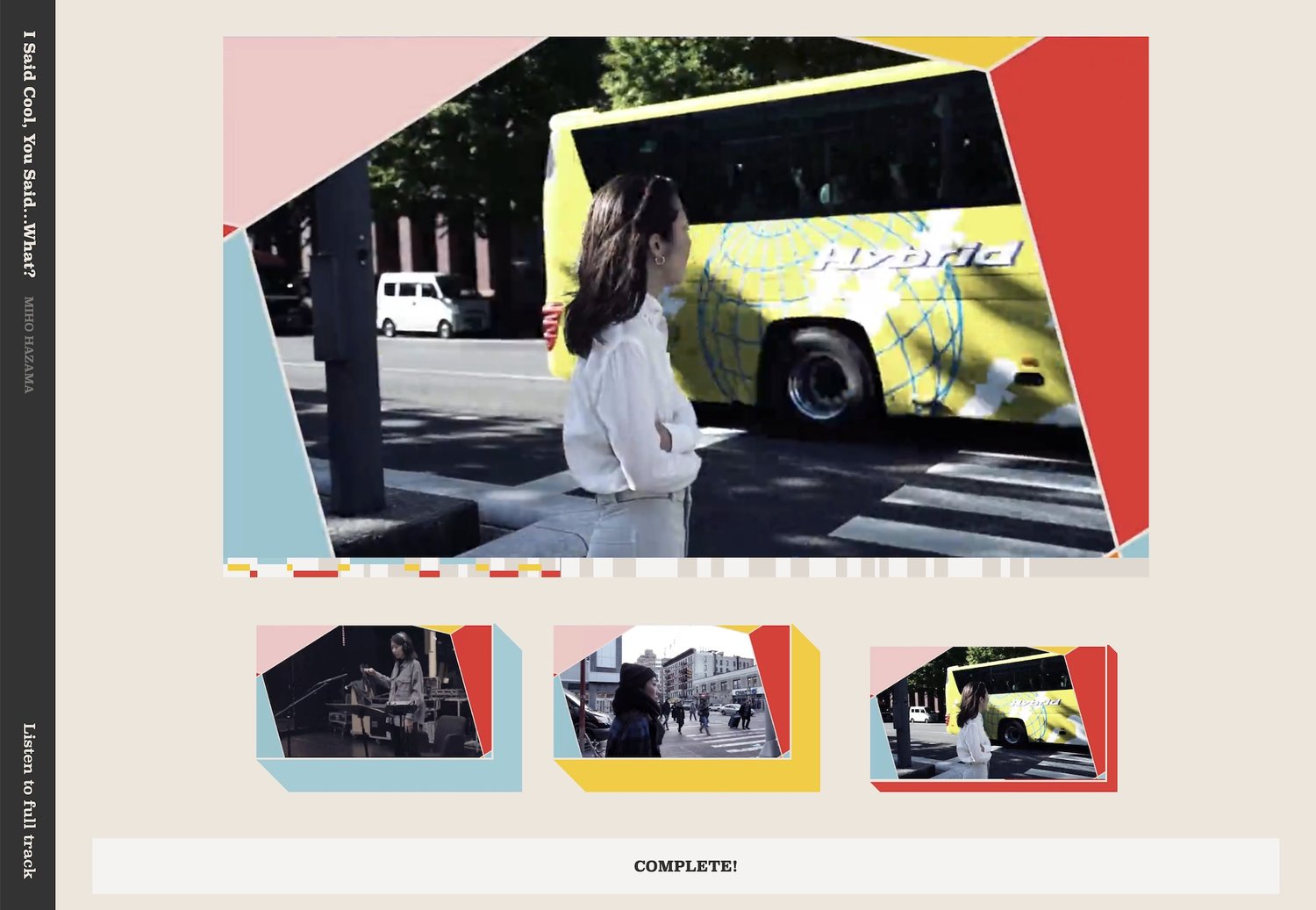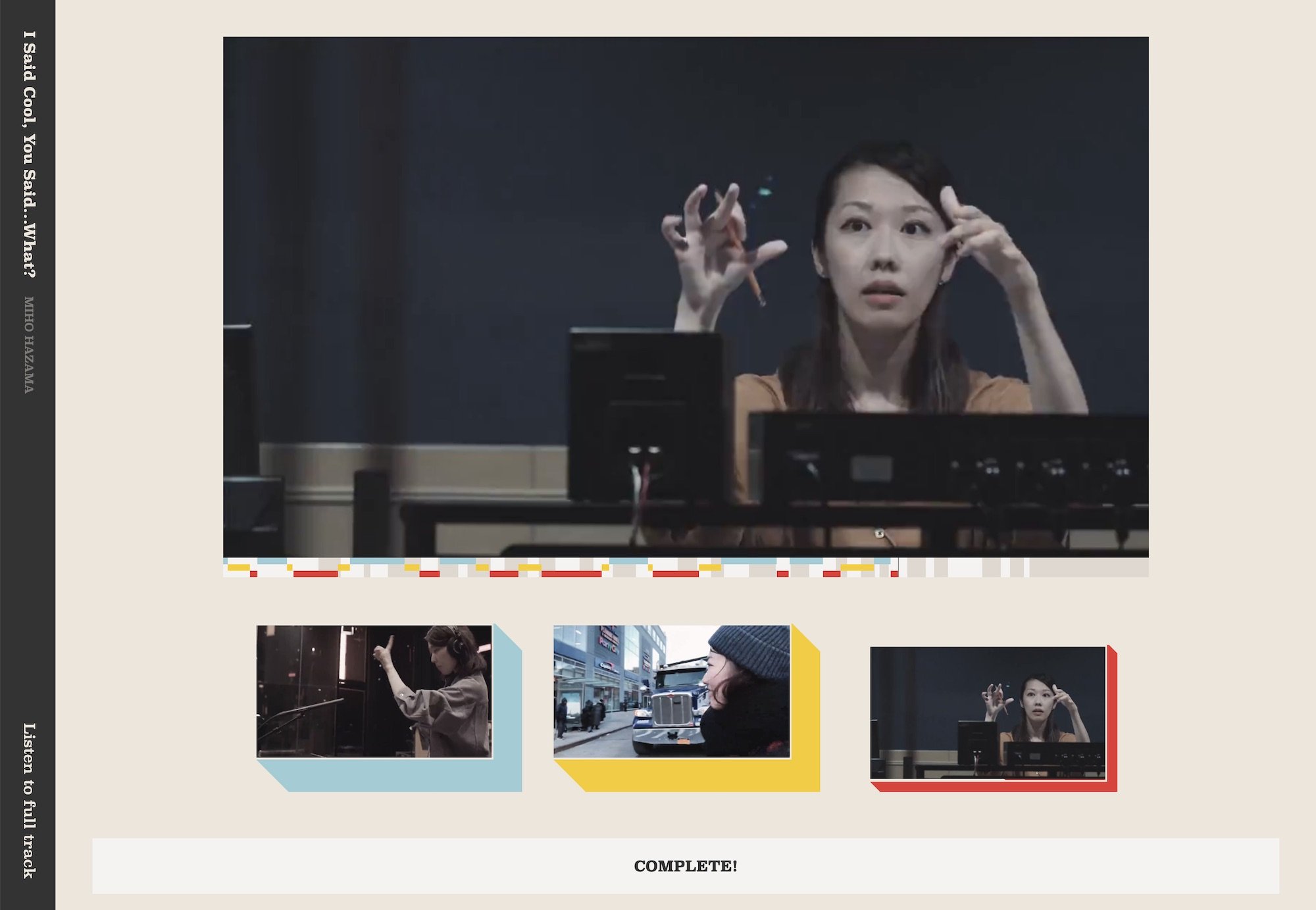 THE CLIENT AND OUR TEAM
Client:

Miho Hazama

Tech Directors:

Qanta Shimizu / Takuma Nakata / Taku Ichihara
ALL WORKS