WORK
---
BACK
LIVE Sign.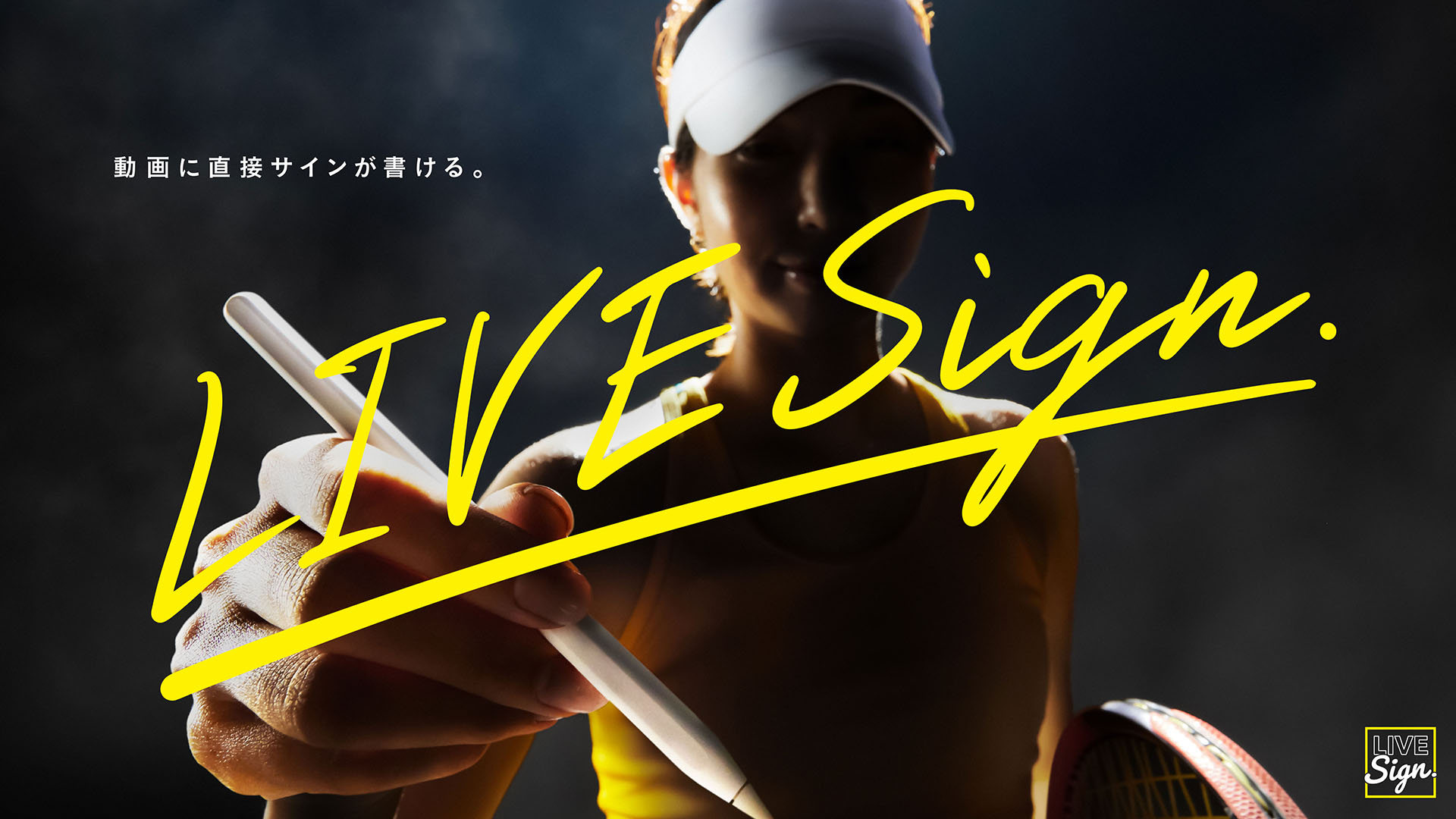 OVERVIEW
The second in a series of new services from DX initiative by Dentsu.
This innovative tool can be used to increase the engagement between celebrities and fans at concerts, live performances, theatres, and sports events where the pandemic has made interaction impossible.
The tool allows athletes and artists to sign their autographs on tablets and instantly combine them with video content to deliver to their fans. It can also be connected to streaming tools to broadcast the content in real time.
This is a collaborative project with a film production company, WTFC.
RESPONSIBILITIES
Based on the client's idea, we elaborated the basic user experience. To achieve this without a network connection and using only tablets, we tested the elemental technologies and the user interface in parallel through prototyping to reach a consensus for the final product development.
We developed a generic distribution technology that would work on multiple platforms, and a program to improve the quality of the details, which enabled us to develop research for release in a short timeframe and with high precision.

THE CLIENT AND OUR TEAM
Client:

Dentsu Inc.

Tech Directors:

Keita Kuroki / Qanta Shimizu
ALL WORKS