WORK
---
BACK
Make Your MaxMaraGram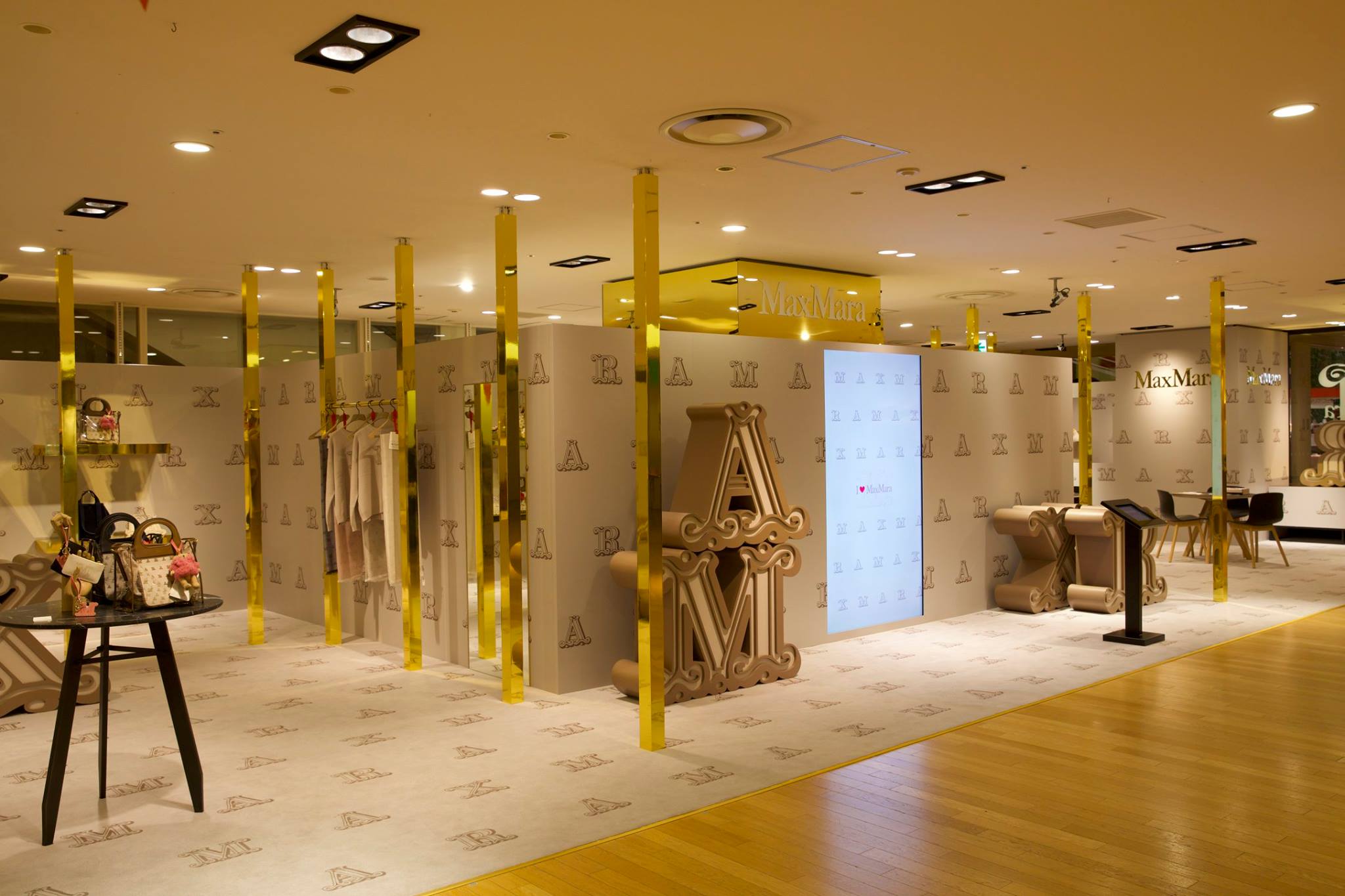 OVERVIEW
An installation for the Max Mara exhibition held at Hankyu Umeda Main Store in Osaka.
When a user enters his or her name on an iPad, the name is shown as a MaxMara monogram "MaxMaraGram", which is also synonymous for MaxMara. The installation is also used as a place to take pictures, and the generated image can be downloaded to the user's smartphone as a wallpaper.
RESPONSIBILITIES
We were in charge of design and development of the installation and built a textile customization experience from front-end motion graphics to system integration by combining multiple mechanisms.
Through smooth coordination between a motion graphic engineer who understands the back-end system and a system engineer who understands the front-end, we managed to achieve a highly accurate stable experience.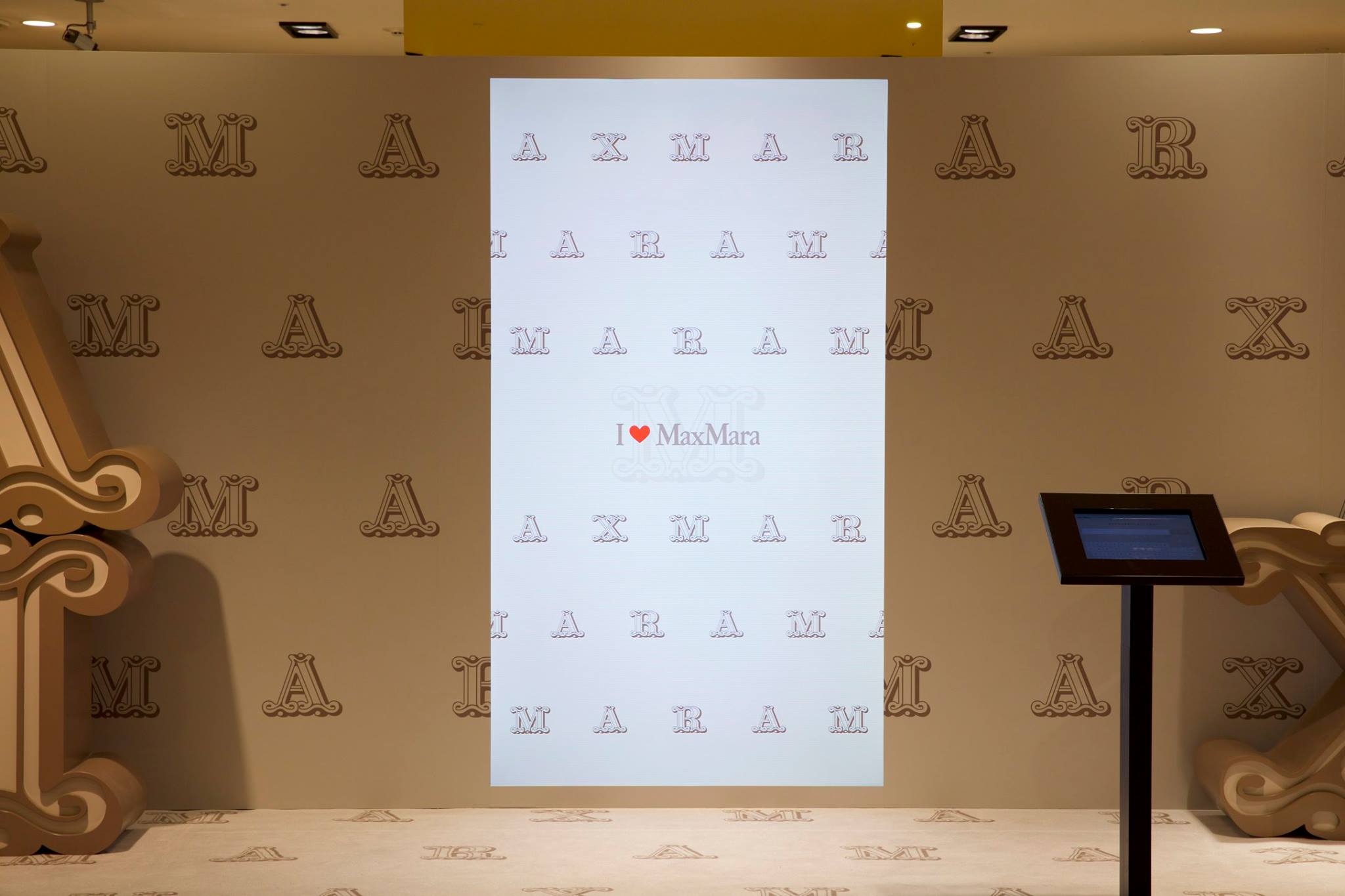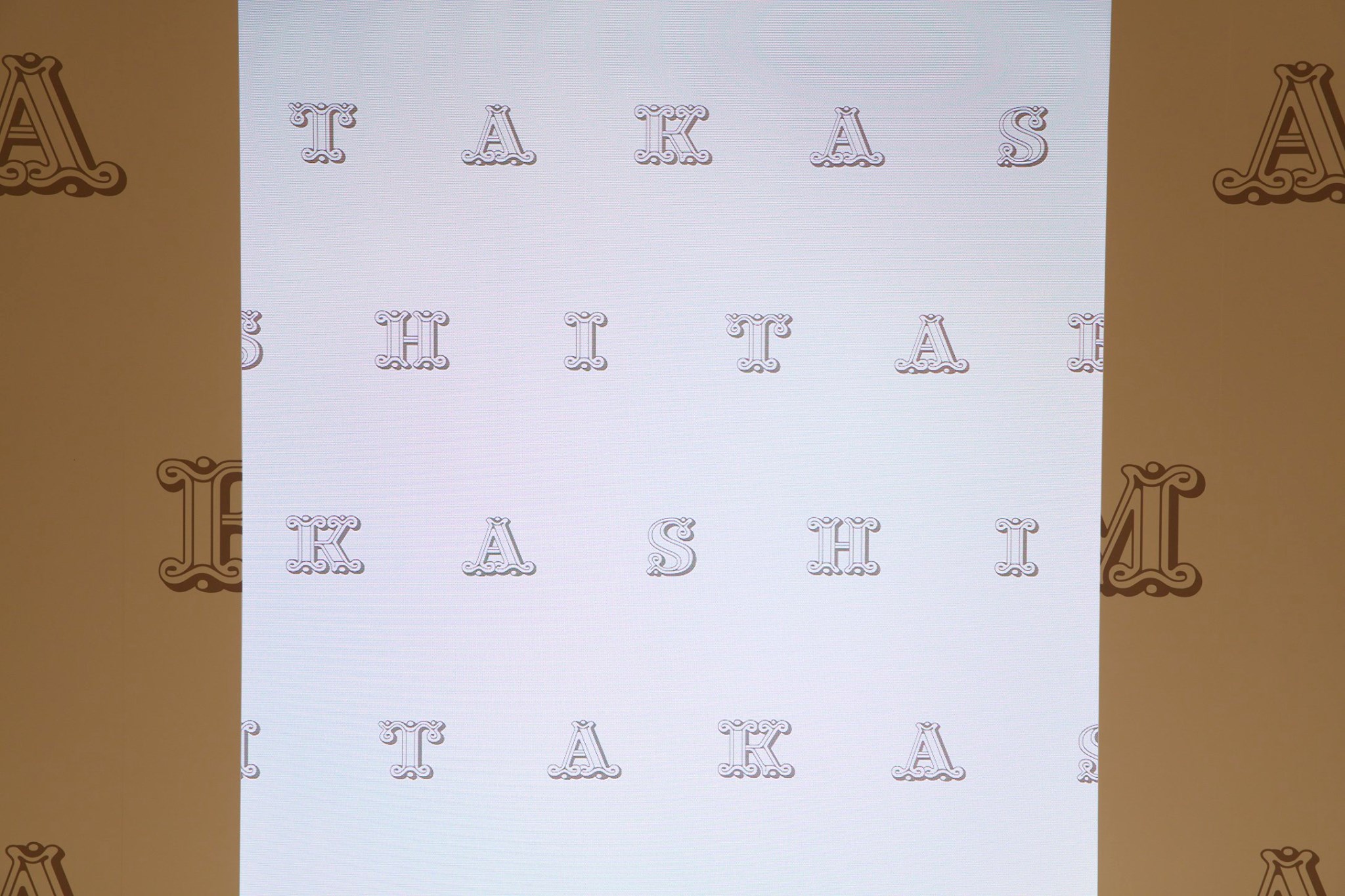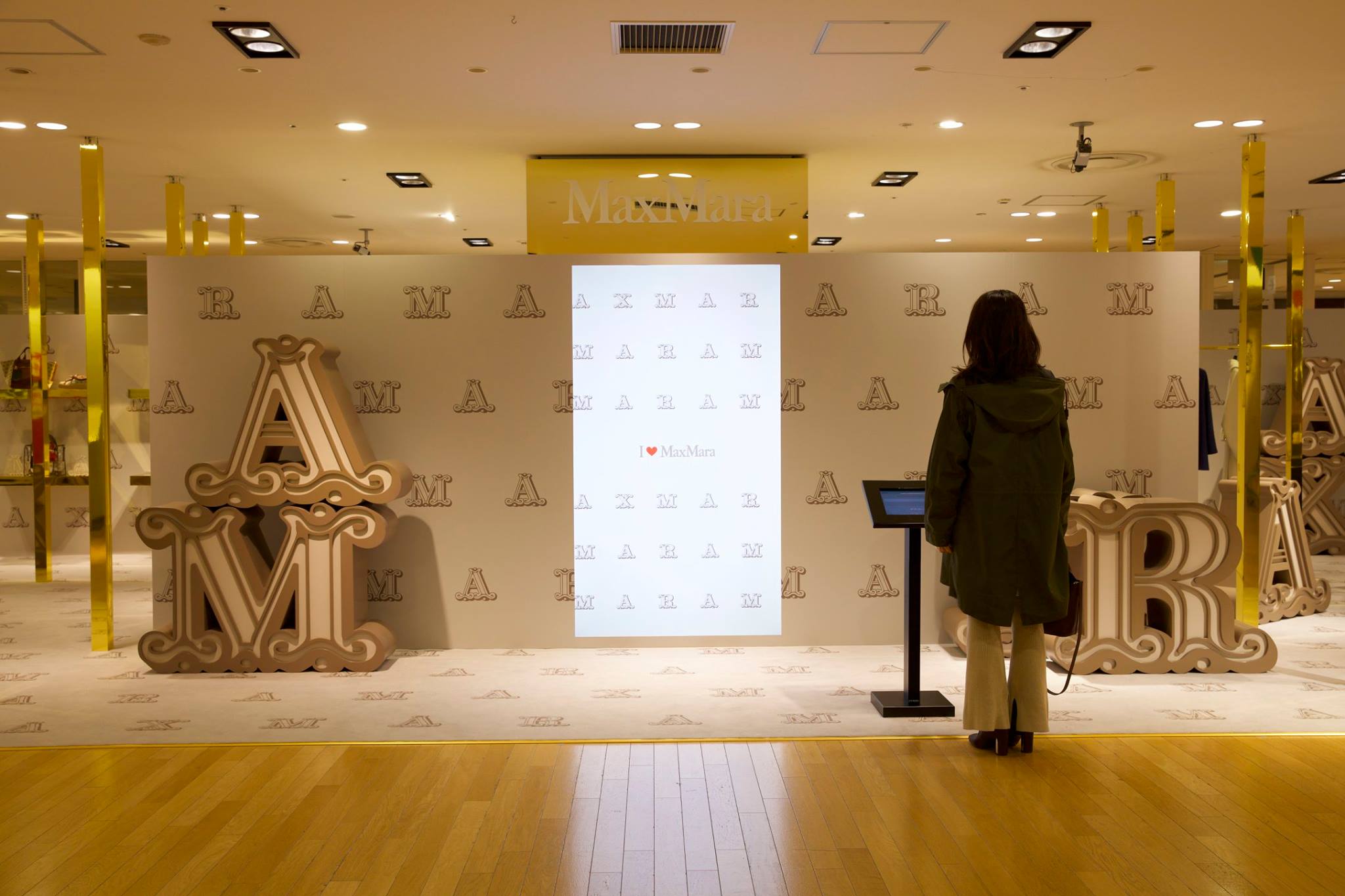 THE CLIENTS AND OUR TEAM
Clients:

Max Mara / PARTY NEW YORK

Tech Directors:

Yuma Murakami / Hisayoshi Hayashi
ALL WORKS