WORK
---
BACK
PAP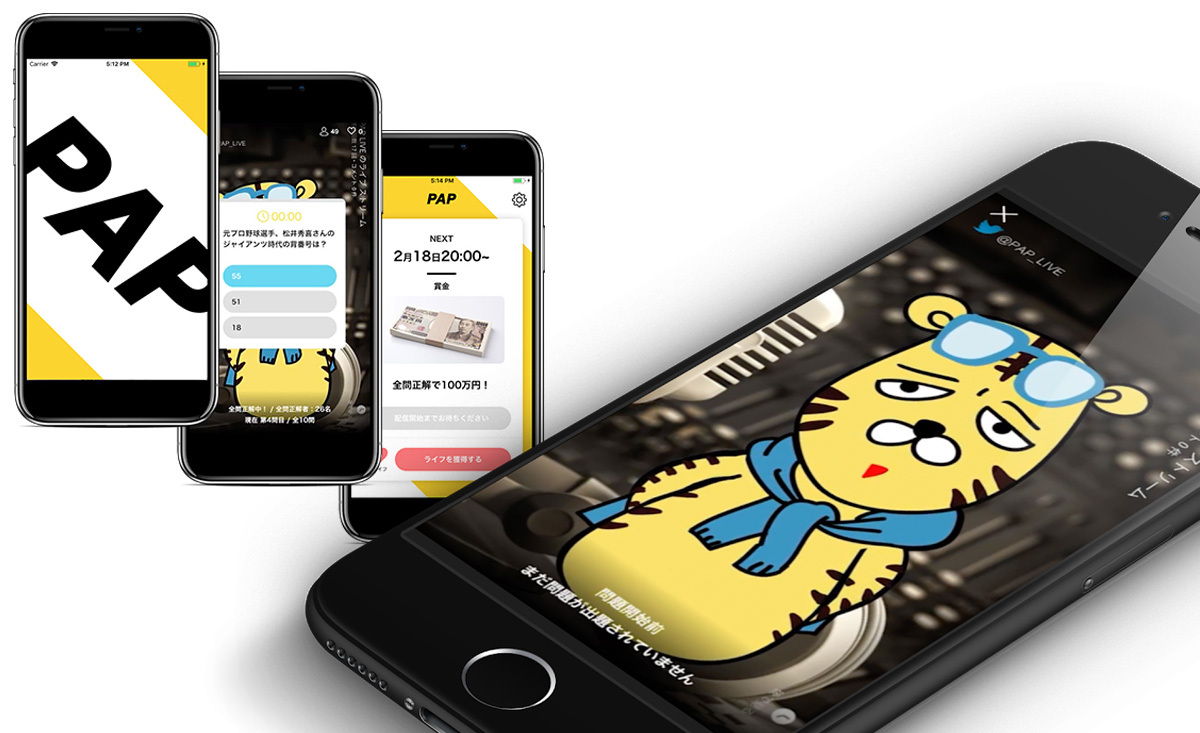 OVERVIEW
A real-time quiz app that we participated in the launch of as an initial technical partner. A quiz is given with the video delivered in real time, and the winner who answered all the questions correctly is given the prize.
This project was started to build a service with a very simple structure in the first phase with the aim of early release.
RESPONSIBILITIES
In order to define the basic user experience of the app, a minimum UX prototype (that actually runs as a quiz app) was prepared first, including the necessary database and communication specifications using the existing mBaaS.
Based on this, an essential team composition for service operation was identified first, then communication was designed. Applying the designed visual and user interface to the prototype immediately, while handing over the release version development to the main development team, we contributed to the rapid launch of the service.
The management screen for operating the quiz is designed and developed simultaneously with the same flow. We also participated in infrastructure design to minimize the operating costs of services that usually tend to increase.
THE CLIENT AND OUR TEAM
Client:

PAP

Tech Director:

Qanta Shimizu
ALL WORKS