WORK
---
BACK
Poster House / Poster Machine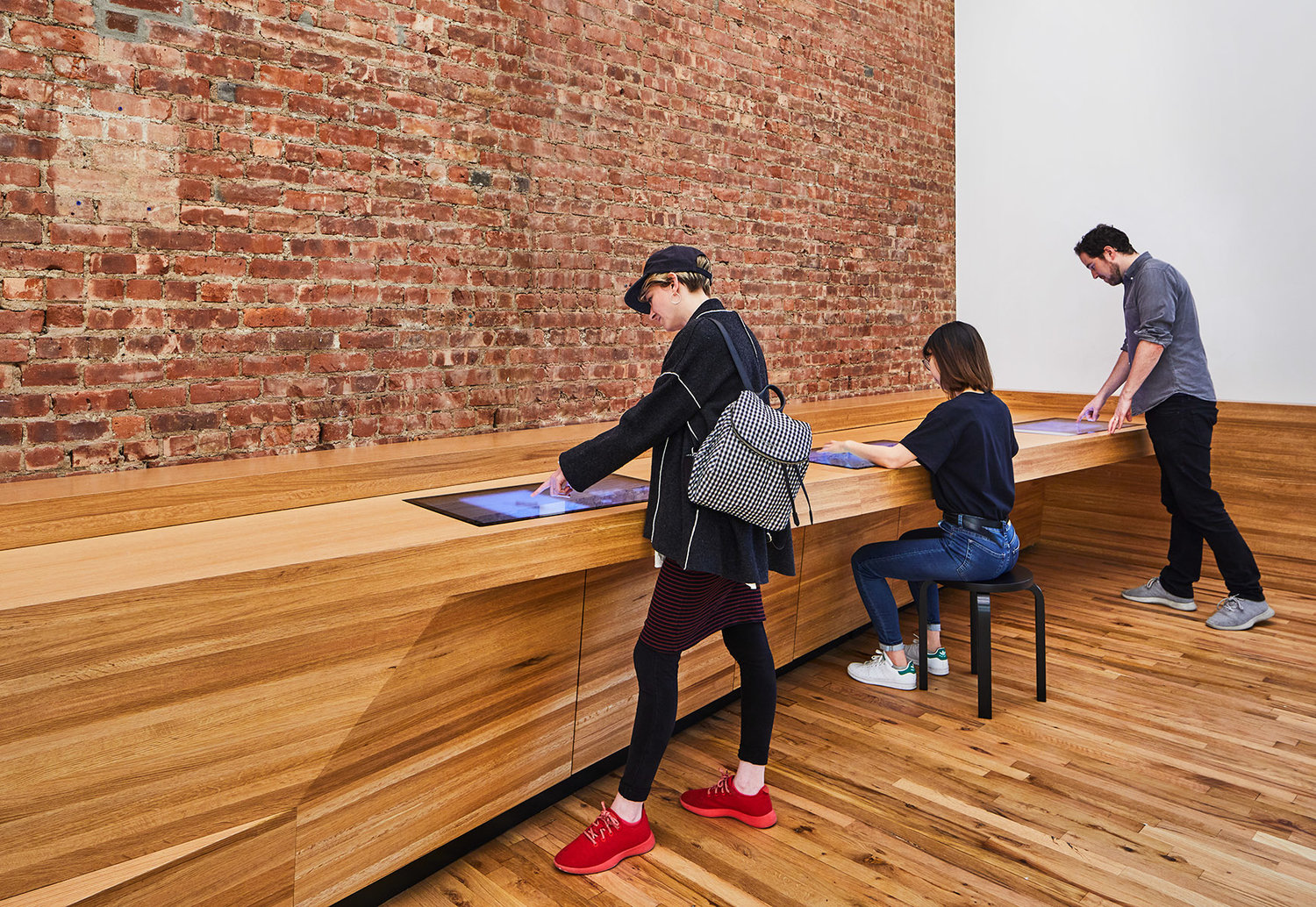 OVERVIEW
"Poster Machine" is a permanent installation on display at the "Poster House", the first poster museum in the United States.
Focusing on the social impact of graphic design, the Poster House aims to convey this to future generations. They have a collection of internationally well-known posters dating from as far back as the 1800s.
"Poster Machine" is a dream poster production machine that allows visitors to design their own posters easily by combining an almost infinite choice of genres, typefaces, copies and artworks displayed on the screen. The total number of designs is over 143,000. While going through the production process, the importance of basic elements of making posters (symbols, colors, phrases, fonts, design styles, etc.) and design thinking is explained to users step by step.
RESPONSIBILITIES
In order to manage more than 143,000 poster designs and realize a smooth selection interface in a stable manner, we designed and developed mac OS native apps, then developed prototypes for system and motion. After clarifying the goals of the team, we developed the software through a collaboration between a technical director in New York and a programmer in Tokyo ( Mr. Shuichi Tsutsumi ).
Despite the remote collaboration, we managed to share code efficiently and communicate rapidly. Finally, this interactive system is now enjoyed by curious New Yorkers, both children and adults alike.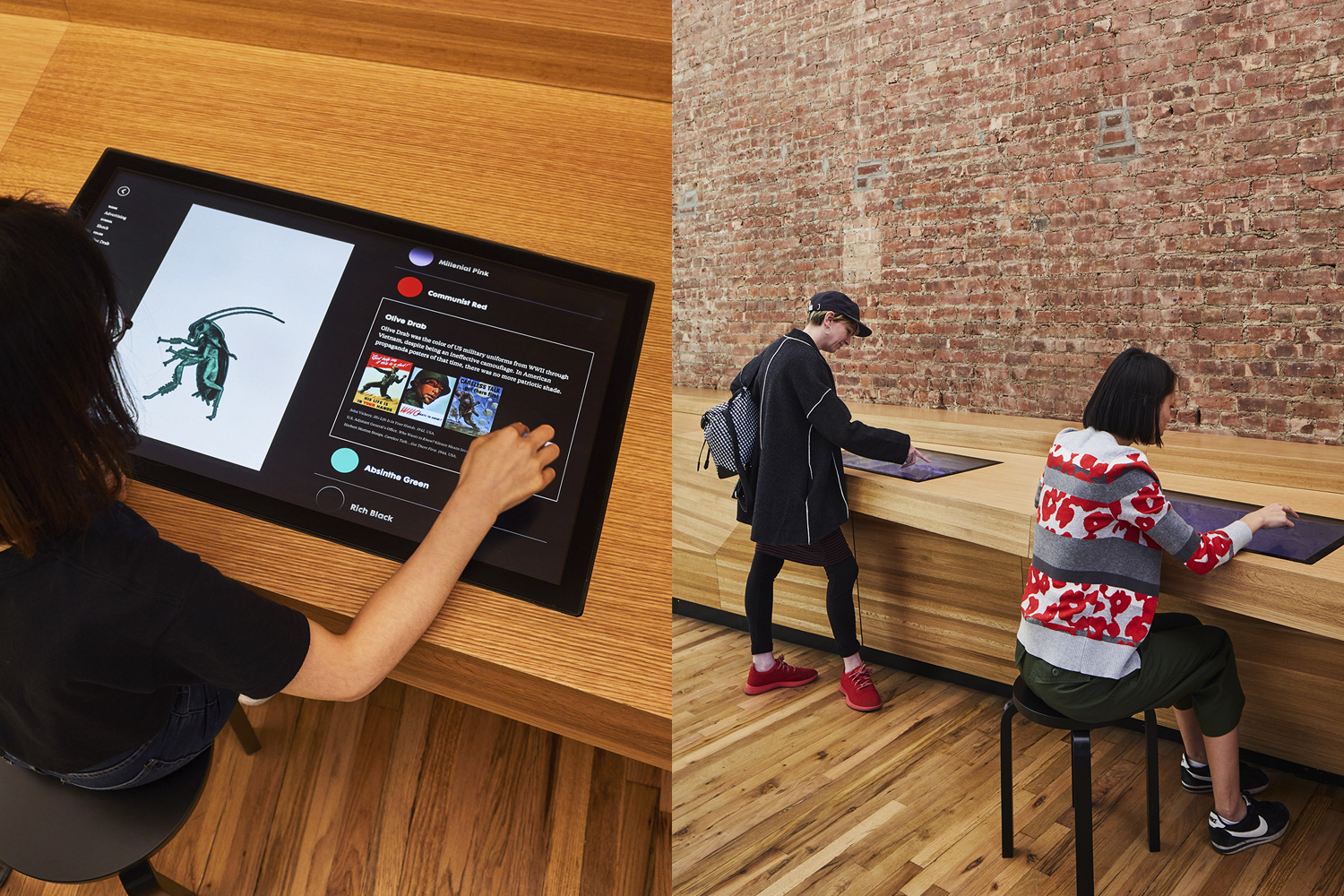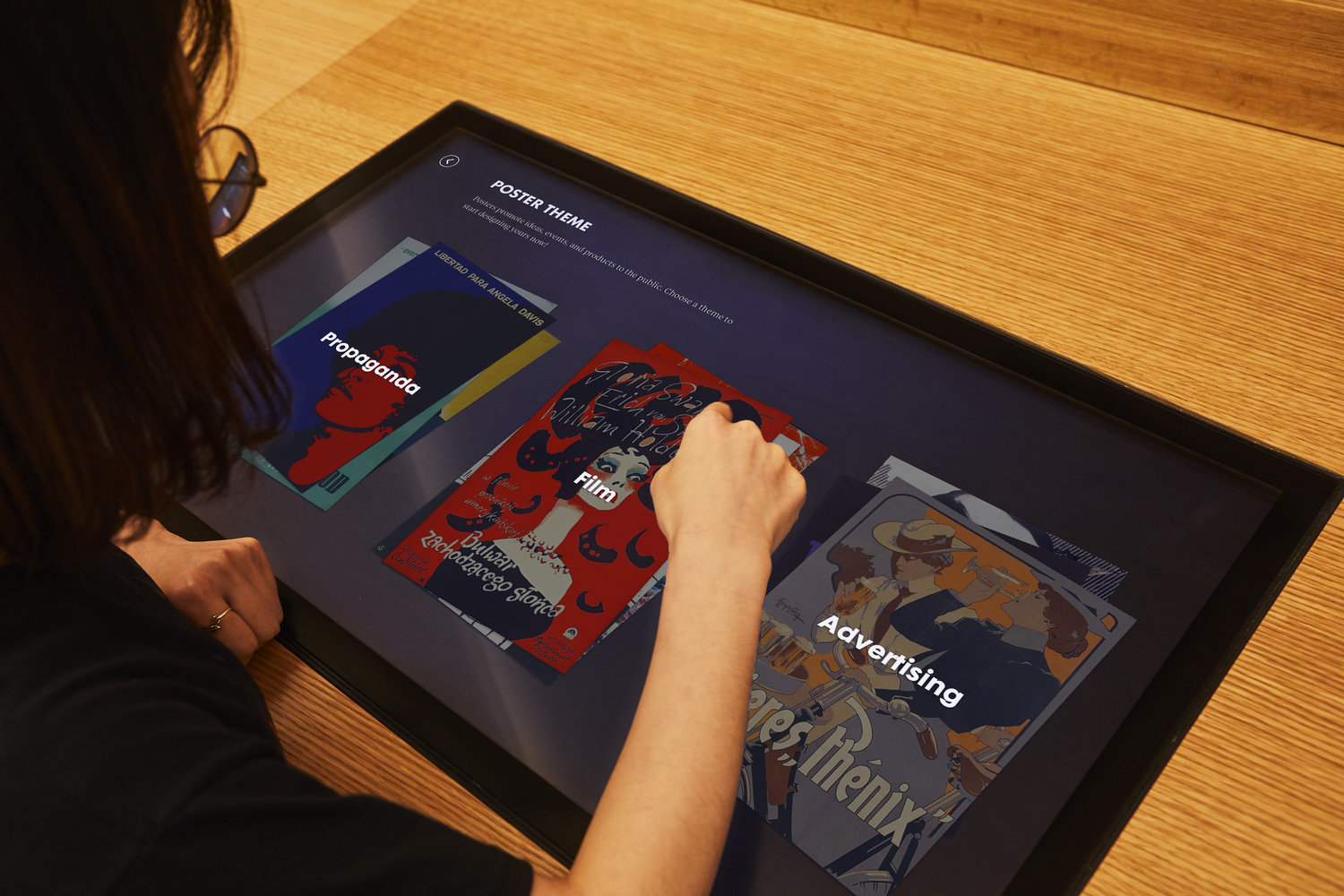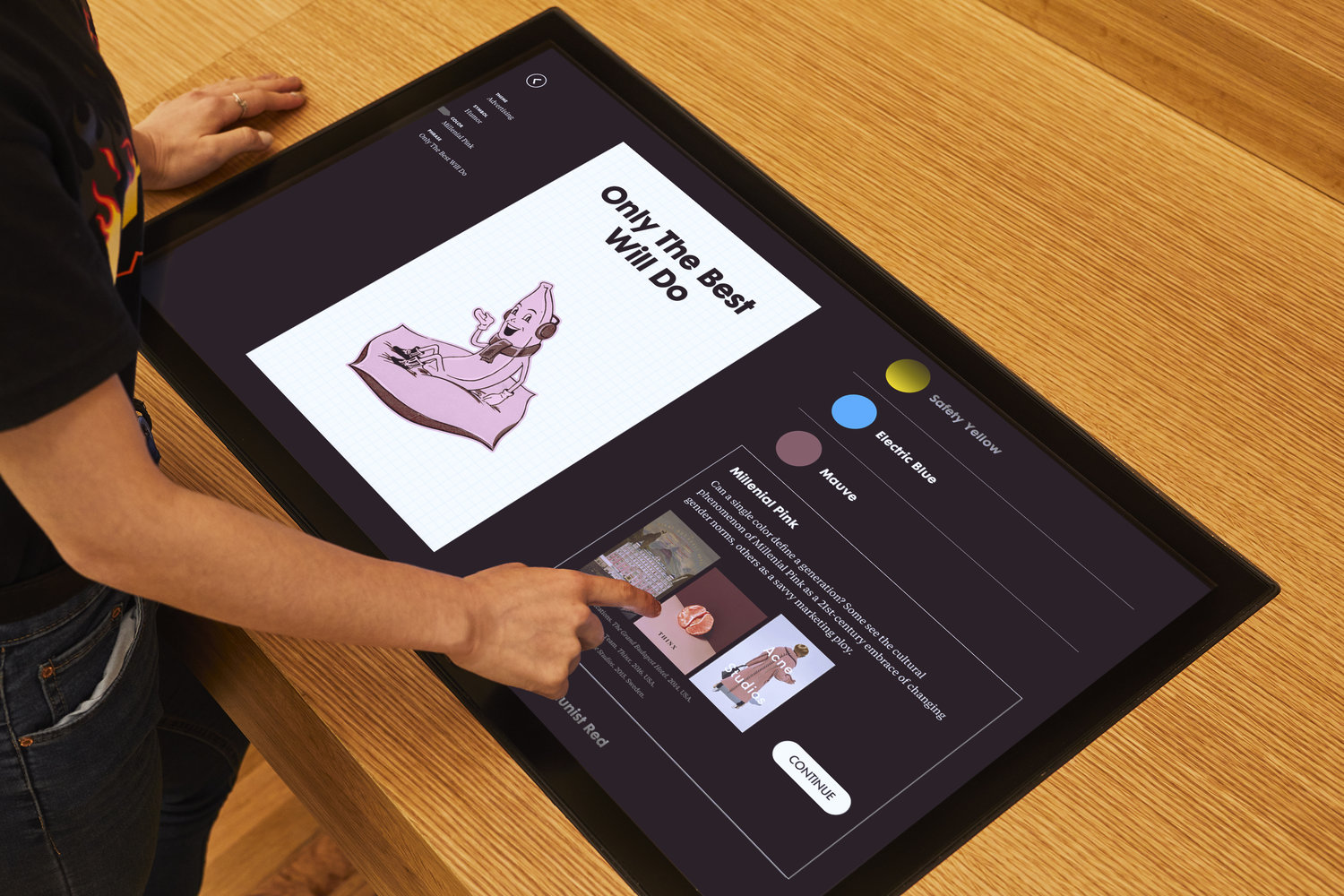 THE CLIENTS AND OUR TEAM
Clients:

Poster House / KASA

Tech Director:

Qanta Shimizu
ALL WORKS