WORK
---
BACK
Brilliant Sound Experience "Sync, Async" with SONOS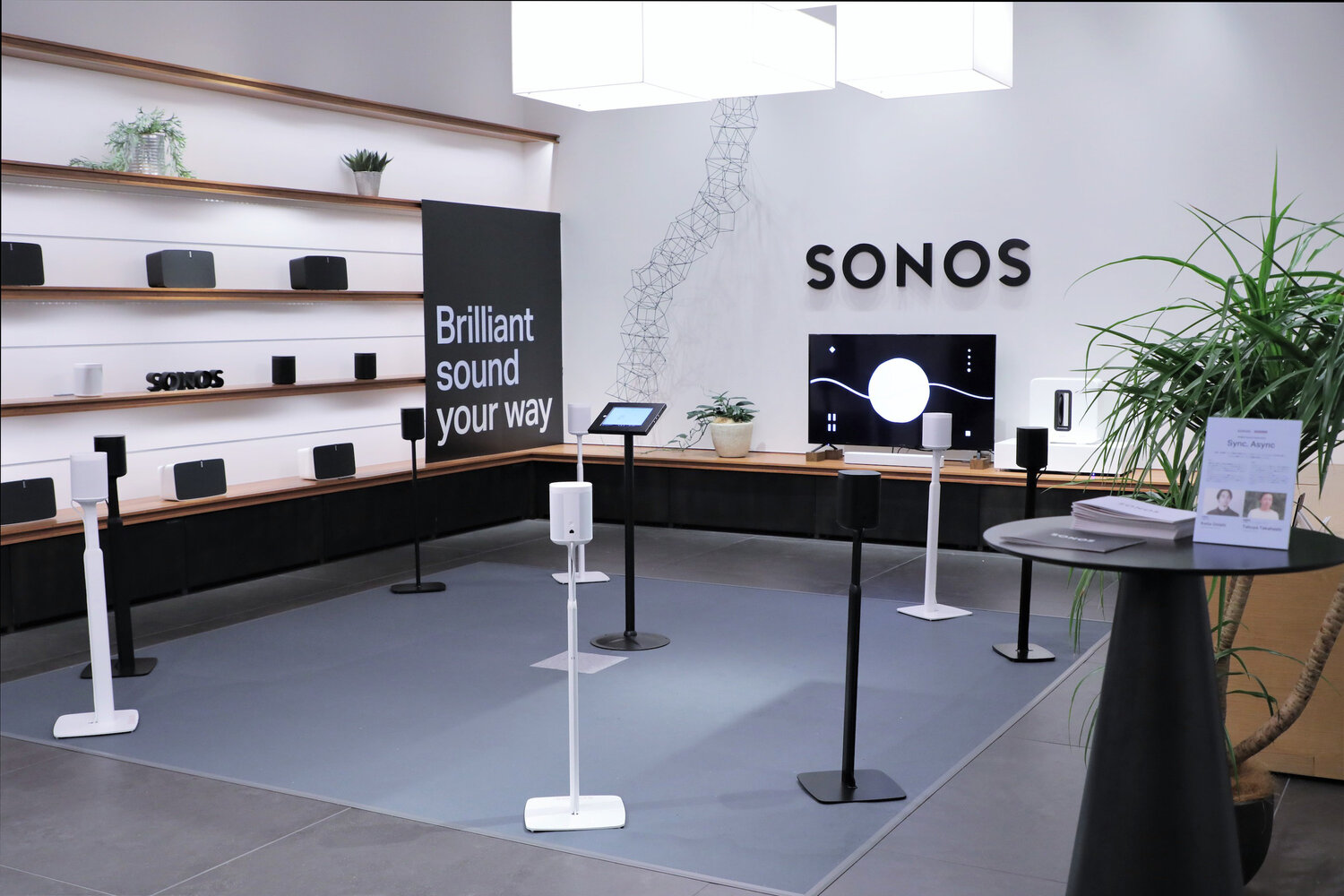 OVERVIEW
The exhibition collaborated between BASSDRUM and SONOS, an American sound system that receives tremendous support from music lovers.
Featuring Japanese filmmaker Keita Onishi and composer Takuya Takahashi, the exhibition presented two works: "Sync", which expressed the high synchronicity of Sonos, and "Async", which overlaid sound parts to create an audio experience full of realism. This exhibition was held at Futako Tamagawa TSUTAYA ELECTRICS for a month from October 2019.

RESPONSIBILITIES
In order to express the world of SONOS as an exhibition, we proposed ideas that demonstrated the two main characteristics of the products. We named one work "Sync", expressing the "synchronization of image and sound" that is an essential function of multimedia speakers, and we named the other work "Async" referring to the unique mechanism that allows individual playback on different speakers in the home.
We also created an optimal network in the exhibition space and calculated the exact location of where a visitor should stand to experience the combination of sound and the image perfectly.
THE CLIENT AND OUR TEAM
Client:

Sonos, Inc.

Tech Directors:

Shinya Matsuyama / Yuma Murakami / Qanta Shimizu
ALL WORKS