WORK
---
BACK
Cope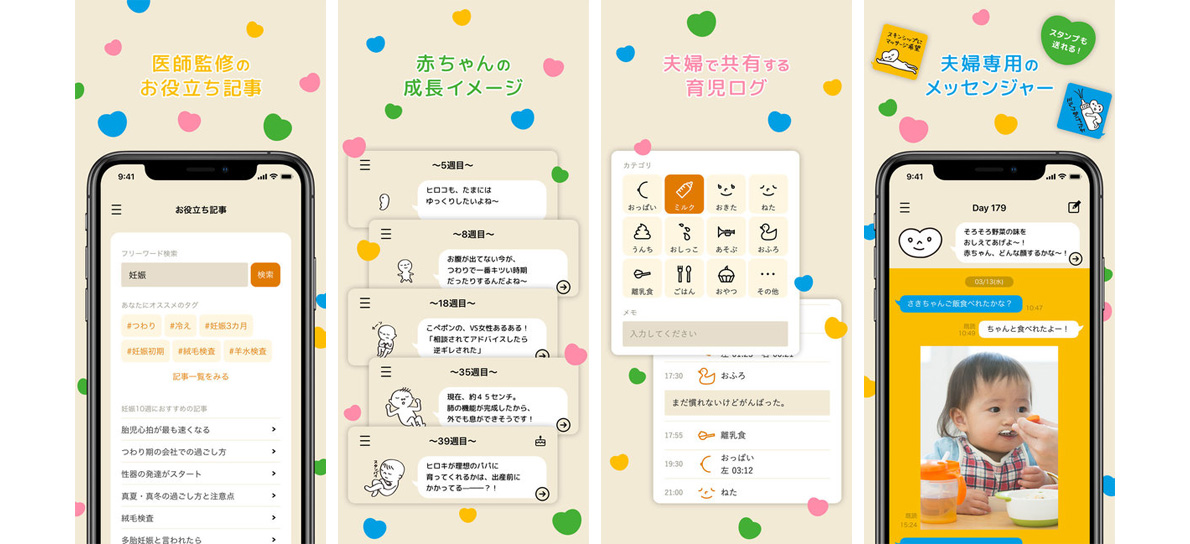 OVERVIEW
A messenger app to connect a mother and a father, which was provided as a part of the parenting project by a Japanese food company, Glico.
In addition to the general messenger function, the app experience was designed and developed more for moms and dads by specializing in child-rearing matters, such as requesting housework and providing information for the growth of children.
RESPONSIBILITIES
From the initial planning stage, we were in charge of feasibility and direction from a user experience perspective. The experience prototype was developed through both designing the entire system with consideration of its operation and also for future updates.
After the user test, we provided technical direction for the release version and supported during the operation phase.
Not just a one-off effort, the goal was to build a system that can be operated for a long time and to design development flow that is easy to update.
We lead the technical side of this large production team, from main function to details such as operability, and managed to release the app.
THE CLIENTS AND OUR TEAM
CLIENTS:

Ezaki Glico Company, Limited / Hakuhodo Inc.

Tech Directors:

Yuma Murakami / Qanta Shimizu
ALL WORKS