WORK
---
BACK
(MU)ROOM
---
OVERVIEW
Smartphone application for (MU)ROOM, an accommodation experience solution that offers mindfulness activities through meditation programs.
Panasonic focused on mindfulness, which is becoming increasingly popular around the world, and developed an accommodation experience solution that combines a variety of Panasonic technologies to create an optimal mindfulness space.
In addition to selecting a program and supporting the experience, this smartphone app calculates a meditation score based on a unique algorithm using measured heartbeat and breathing data, and displays the results of the meditation, including changes in psychological indicators.

RESPONSIBILITY
Our task was to develop a smartphone app that works with a variety of sensor devices and spatial control systems.
As the app was the only interface for the user, we designed the UI/UX of the app so that the whole experience could progress intuitively and clearly, not just the simple operation of the app.
PRESS RELEASE
Panasonic has developed an accommodation solution that allows you to experience a meditation program
Panasonic Newsroom Japan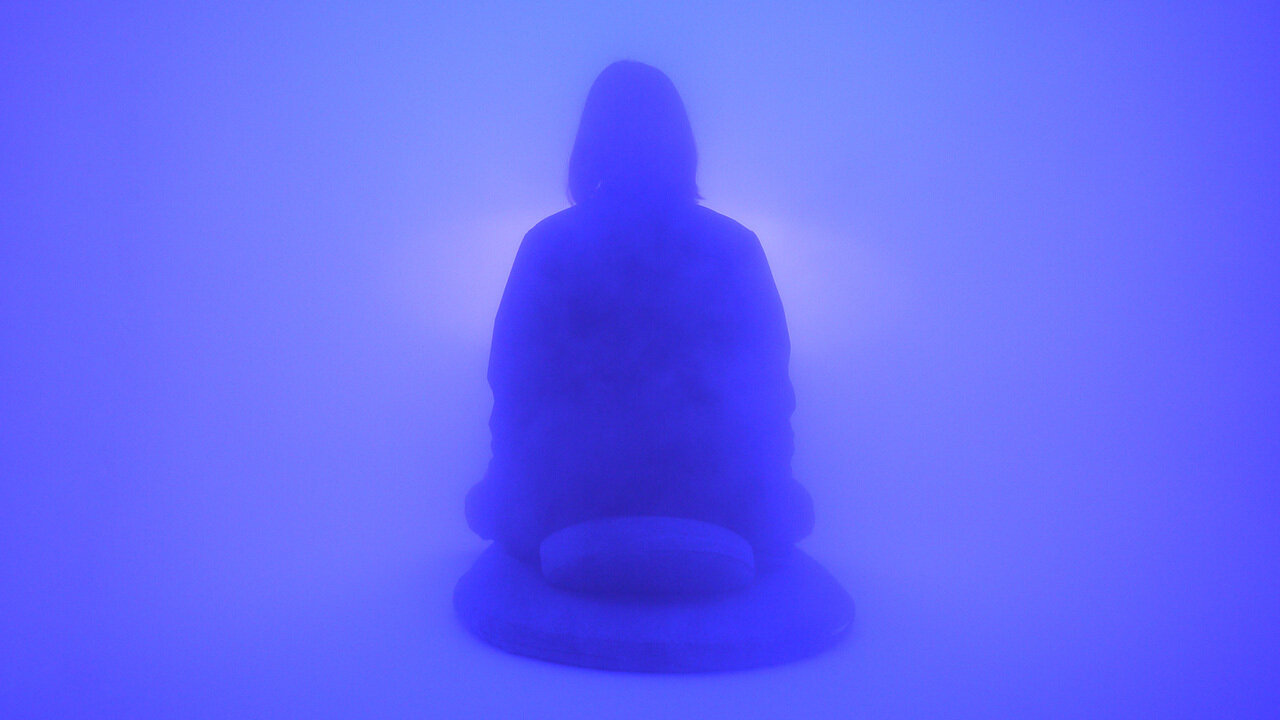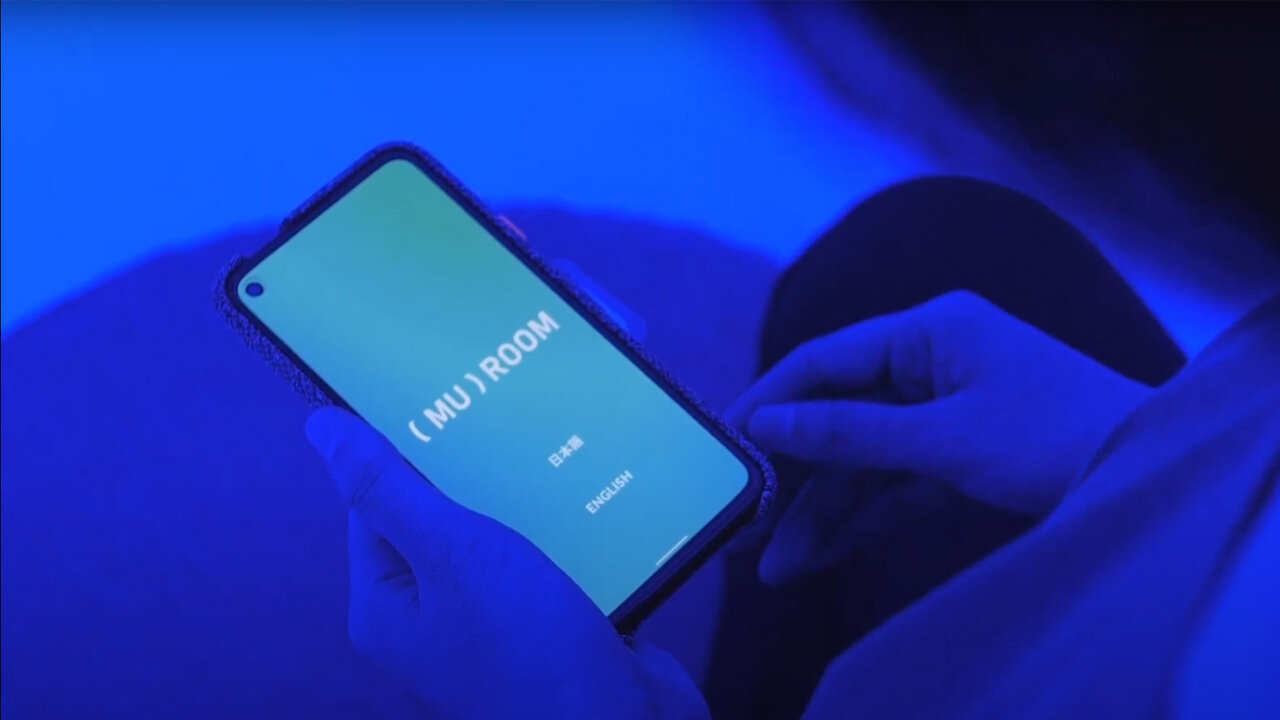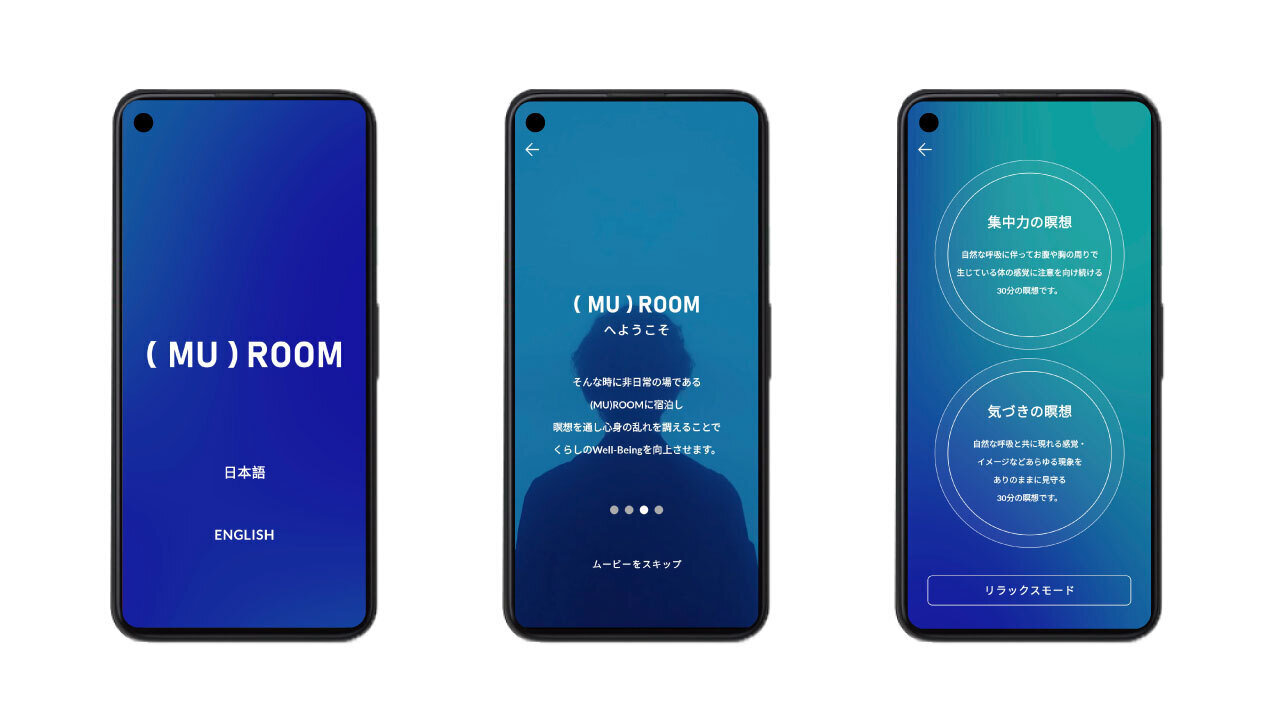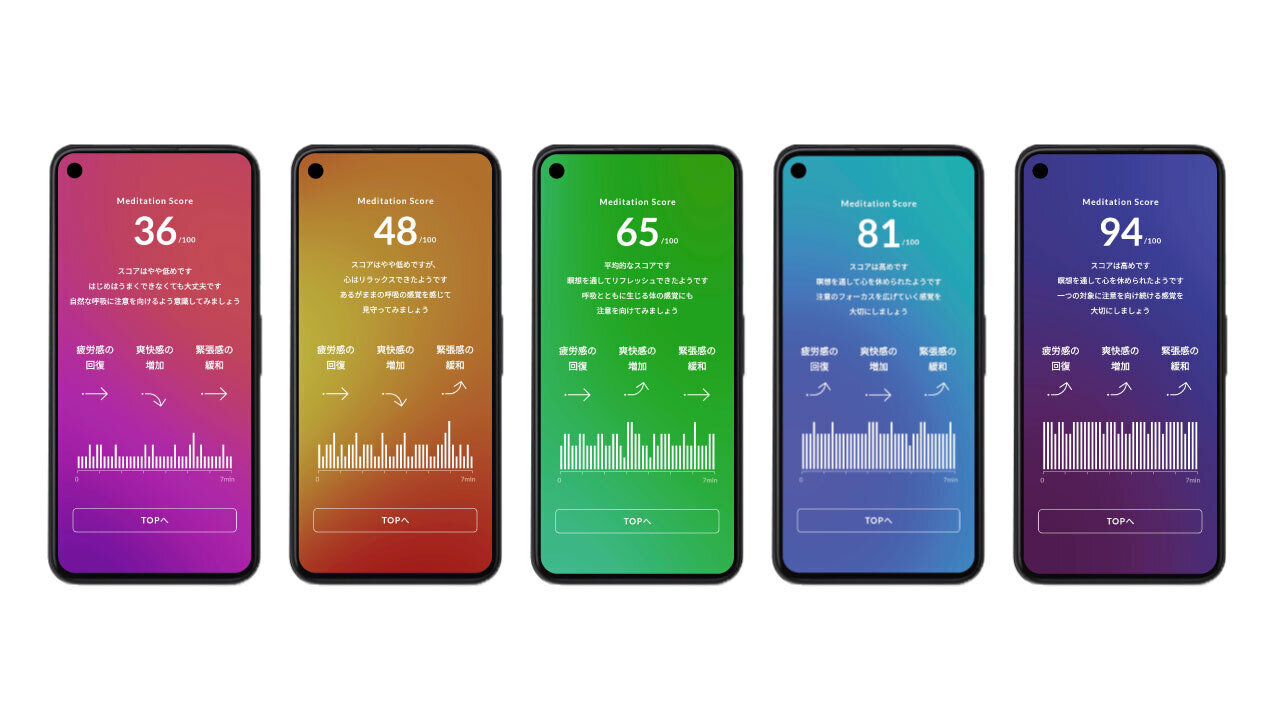 THE CLIENT AND OUR TEAM
Client:

Panasonic

Tech Directors:

Shunki Hasegawa / Kenta Watashima / Yuto Kumon / Toyoshi Morioka
ALL WORKS