WORK
---
BACK
Push Connection powered by Kirei Kirei
---
OVERVIEW
An IoT project for Japanese manufacturer Lion's hand soap "Kirei Kirei"
"Push Connection", attached to a hand soap bottle, detects a push and through an app notifies that a child came home. Also, the remaining amount in the bottle is measured from the number of pushes and a refill is automatically delivered.
By taking charge of the whole process from design and construction of a hardware prototype, to system direction of the linked app, we achieved smooth development while clearing tight conditions as a concept model.
RESPONSIBILITIES
Taking notice of functionality and robustness from interacting with users at events, a multifaceted design was considered. For smooth coordination of multiple parts including the hardware and app in a short development period, we designed the details of the whole flow as a technical director.
Even after the launch of the concept model, we have been participating in subsequent product development as an advisor and are continuously contributing to the development of branded products with more possibilities.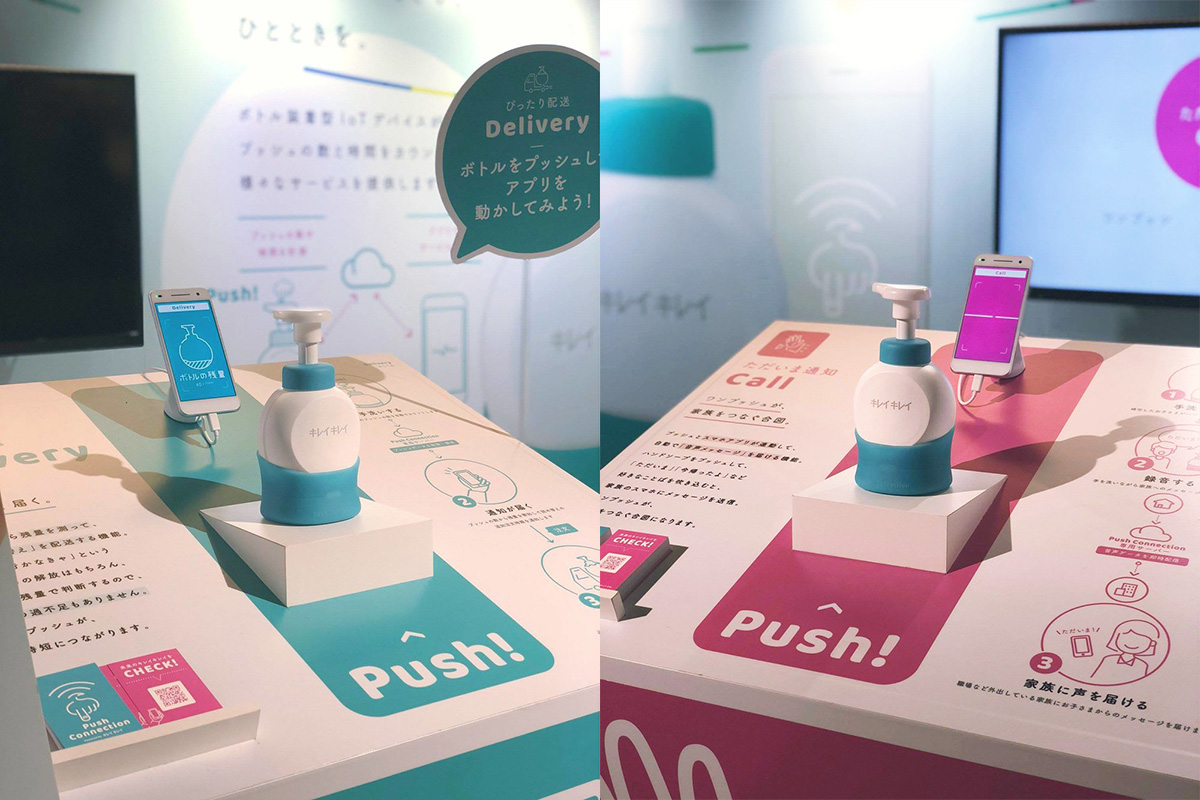 THE CLIENTS AND OUR TEAM
Clients:

Lion Corporation / HAKUHODO I-STUDIO Inc.

Tech Director:

Yuto Kumon
ALL WORKS